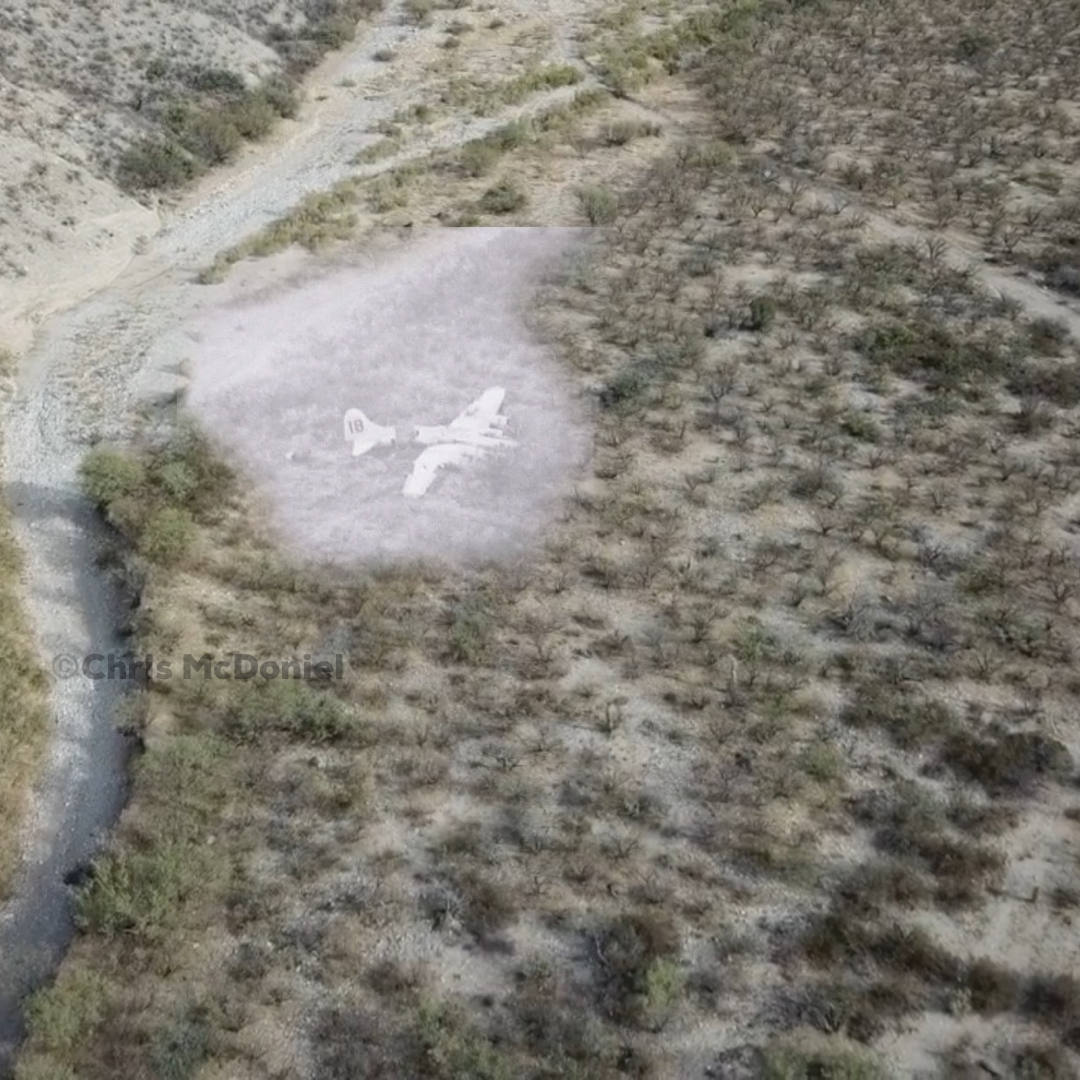 B-17 Aero Union "One Eight" crash near Benson, AZ

Aero Union "One Eight" B-17G N9324Z (44-83542) crash near Benson, Arizona, on July 12, 1971
Suffering multiple engine failures after a slurry drop on a forest fire in the Whetstone Mountains, Melvin Hoaglund, pilot, and Richard Hollis, co-pilot, successfully crash landed their stricken Boeing B-17 bomber near a dry wash in southern Arizona.
If I understand the NTSB abbreviations on their mishap summary, the baffle in the air intake scoop seperated from the number four engine which restricted air flow to carburetors 1, 2, and 3, which ultimately led to an immediate loss of power.
The crew did a great job getting the Flying Fortress on the ground. Both occupants survived the crash. This aircraft was one of several to survive post war smelters and fly as slurry bombers for Aero Union.
Currently, remains of One Eight exist in a couple different museums.
Great color photo of Aero Union's 'One Eight."
Scattered remains of the slurry bomber.
Aero Union "One Eight." Hard to tell if this photo was in Tucson or elsewhere.
After decades in the desert, this long piece of aluminum still had some of the red slurry on it.
Possibly part of the horizontal stabilizer.
Copyright © 2002-2023 Chris McDoniel
All Rights Reserved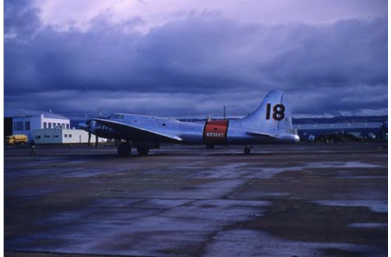 This was one of the bigger pieces at the crash site.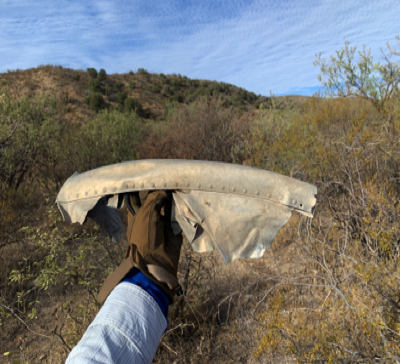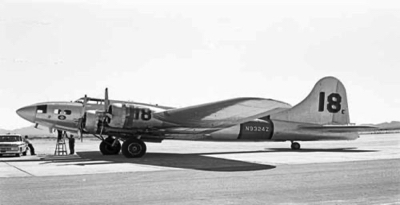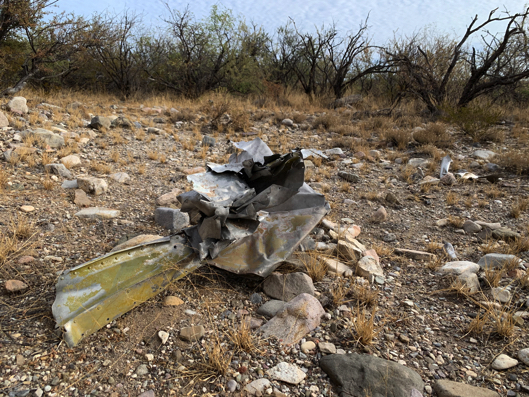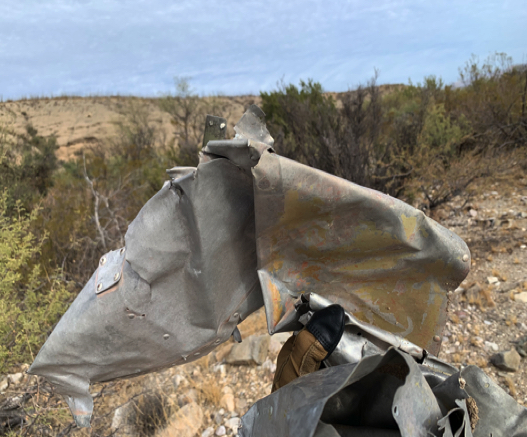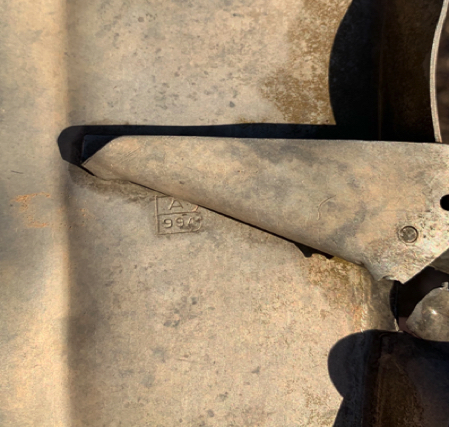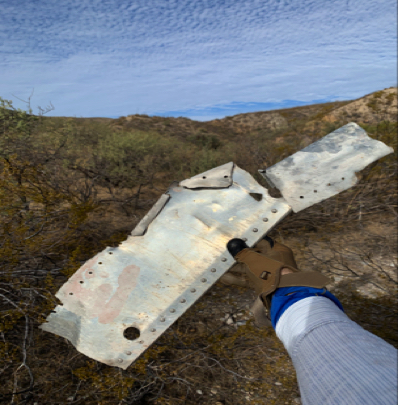 Another piece of wreckage with a little slurry still on it.
One of the inspection stamps on the Boeing B-17G.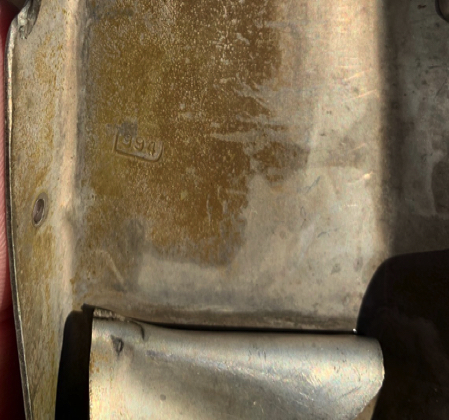 Another one of the Boeing inspection stamps starting to fade.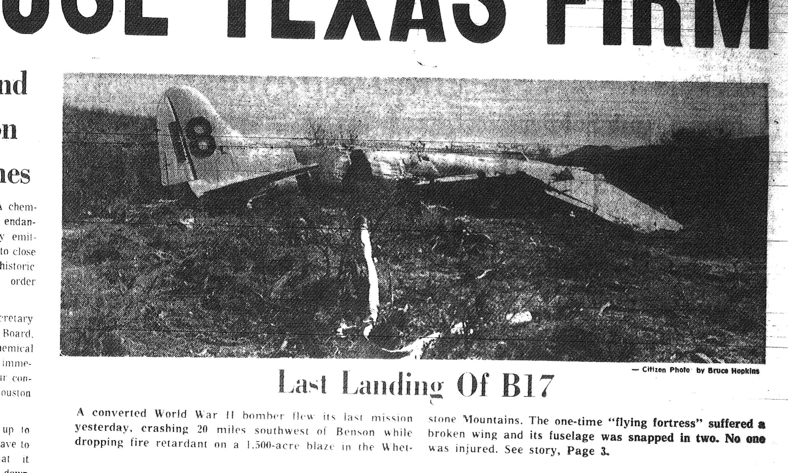 Wonderful photo by Tucson Citizen photographer Bruce Hopkins.