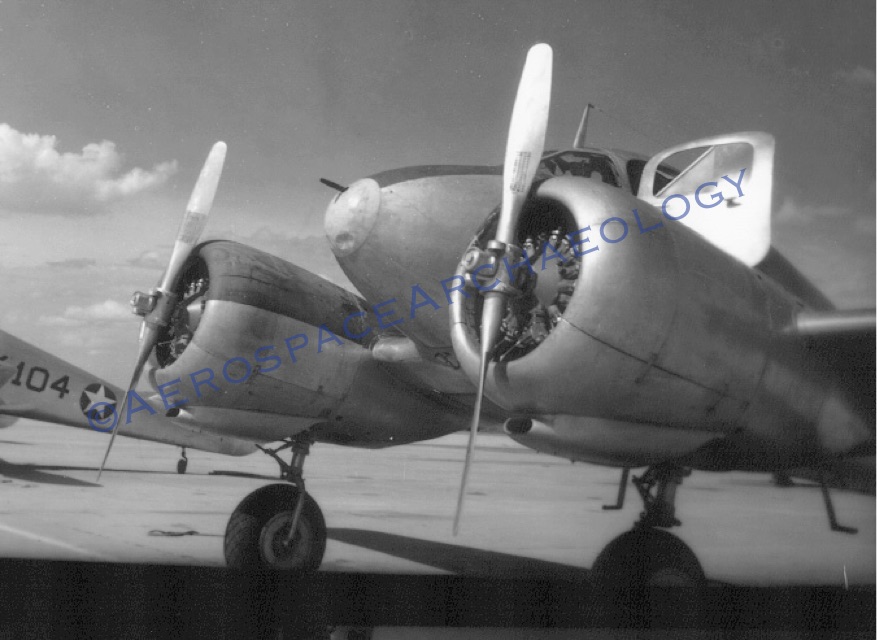 AT-9 41-12074 crash in SE Arizona on February 9 1943
AT-9 41-12074 crash into Dos Cabezas Mountains Arizona on February 9, 1943
Sky Island: Dos Cabezas Mountains
Aviation Cadet Marlin D Olson and Lt. Martin John Knight left Douglas Field on a final instrument check under the hood.The flight was to go from Douglas to Cochise to Rodeo to Douglas. Weather was overcast at 6000 to 6500 feet and icing conditions were expected. The plane crashed west of Dos Cabezas peaks killing both men.
Most of the aluminum was scrapped leaving small rusted pieces of debris.
Random debris, but the one item looks like a smoke grenade.
Remains of the rudder pedal frame.
Possible oil tank to one of the two engines.
Copyright © 2002-2023 Chris McDoniel
All Rights Reserved