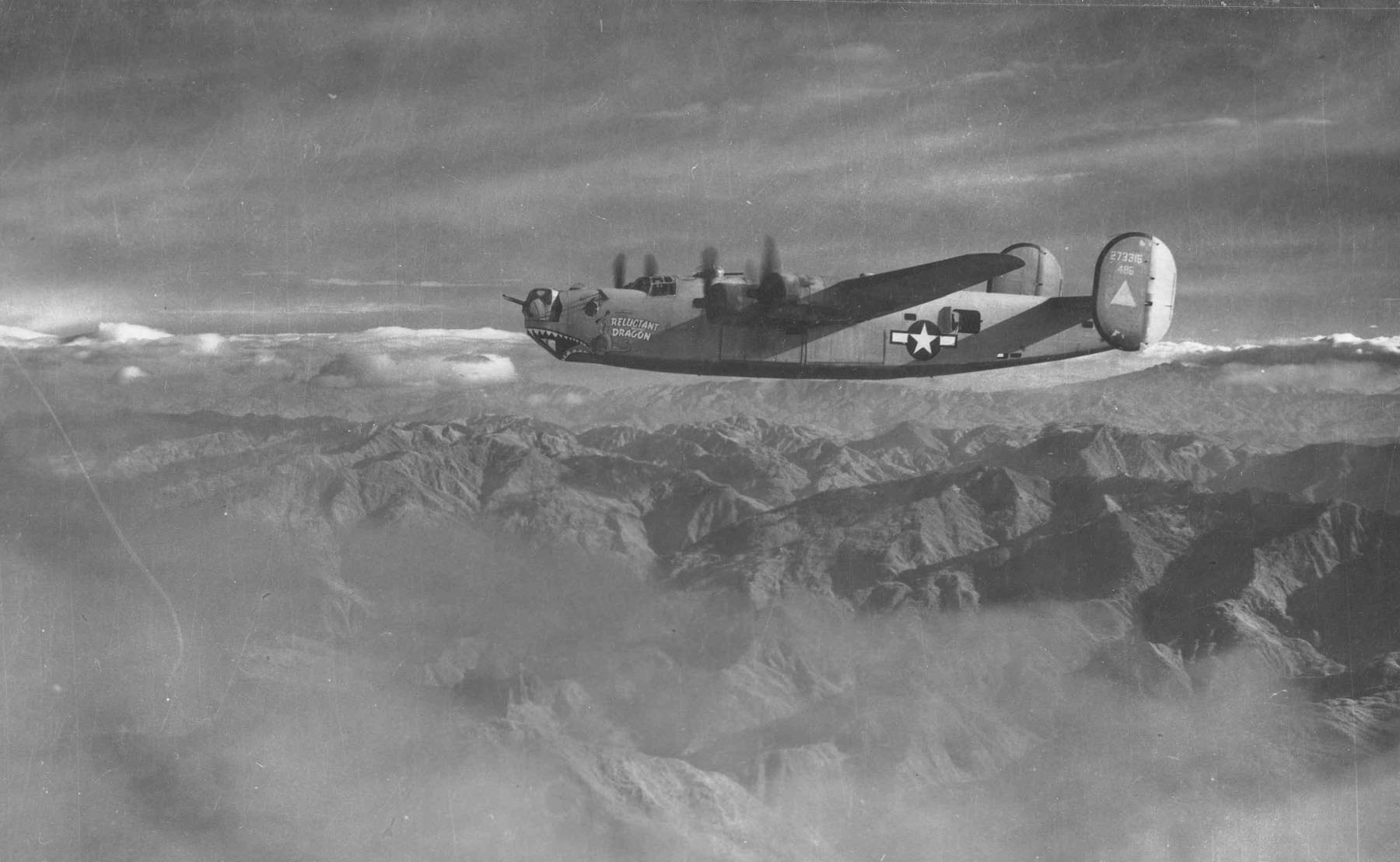 B-24J, 42-50890, crash North of Flagstaff, AZ, on September 15, 1944
B-24J, 42-50890, crash San Francisco Peaks, on
September 15, 1944
Just after midnight on Sept 15, 1944, B-24J, 42-50890, was cleared from Bakersfield to Kirtland Field.  According to the AAF mishap report, "the airplane crashed 15 miles off course on wrong side of airways...The airplane crashed against the west slope of the San Francisco Peaks at approximate elevation of twelve thousand (12,000) feet. The scene of the crash was fifteen miles off-course on the north side of the airway."
Eight men died in the crash: Warren E. Crowther, Ray P. Shipley, Clyce H. McCelvey, Charles W. McDonald, Patrick E. Pertuset, James R. Hartzog, John A. Franke Jr., Hugh H. Brown.
Insignia still visible on the wing, circa early 1990.
Radial engine from the bomber with Fall colors in the distance.
Original photo showing right rudder.
Original photo showing scattered debris.
Portion of the fuel tank.
One of the damaged propellors.
Copyright © 2002-2023 Chris McDoniel
All Rights Reserved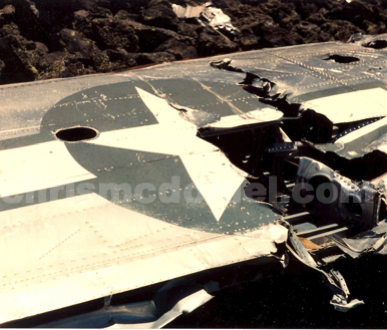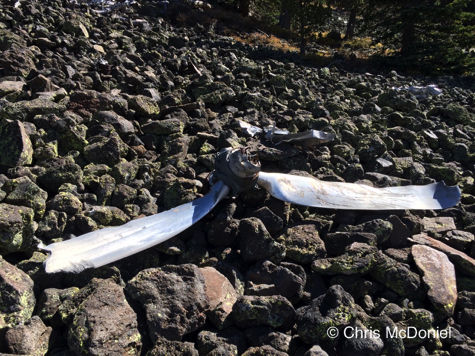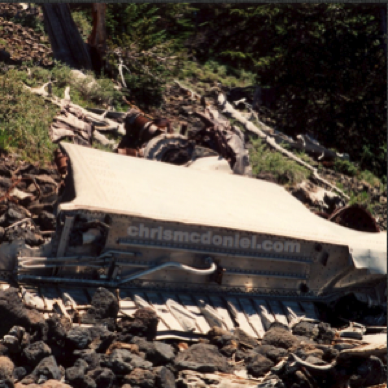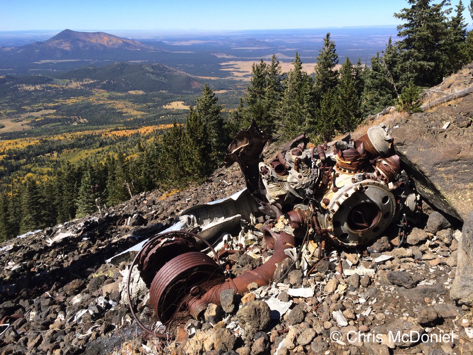 Main landing gear and a radial engine.