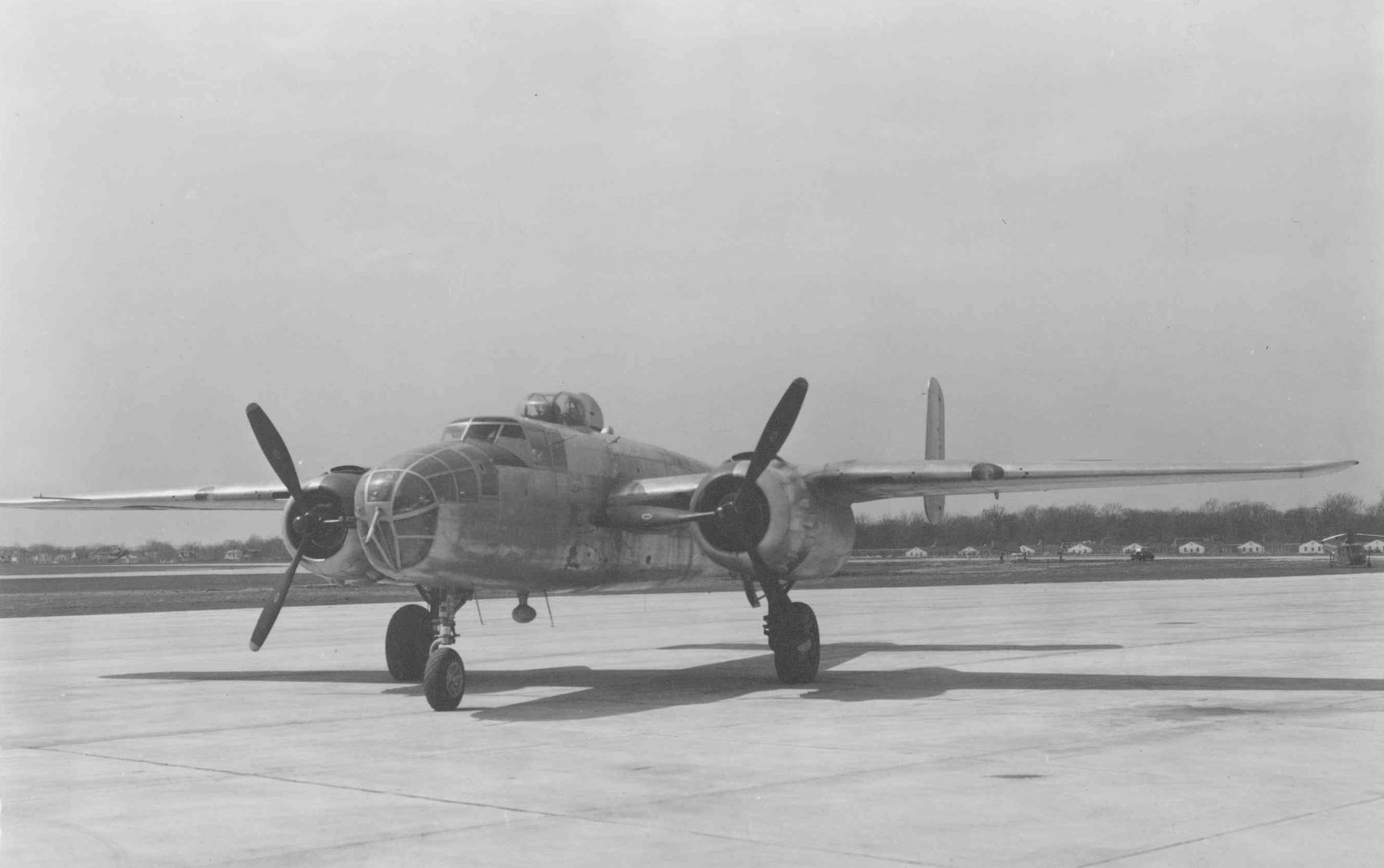 B-25J crash east of Lake Havasu City, AZ on August 11, 1945

B-25J, 44-31401, crash east of Lake Havasu City, AZ on August 11, 1945
August 11, 1945, B-25J, 44-31401, based at Yuma AAF, crashed near present day Lake Havasu City. Little debris remains. According to the mishap report, the aircraft flew into the mountain after encountering low clouds and rain. All five men aboard the plane died. Small debris is scattered high on one of the ridges and one radial engine is easily accessible lower down the mountain.
Fatally Injured:
Robert L Laird
Juan S. Madero Jr.
John W. Winter
William G. Winter
William F. Strange
One of the rudders and the horizontal stabilizer. (U.S. Air Force photo)
Copyright © 2002-2023 Chris McDoniel
All Rights Reserved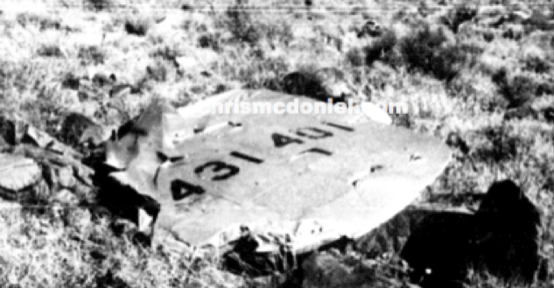 The second rudder. (U.S. Air Force photo)
Very little remains of the B-25 except small scattered remains.