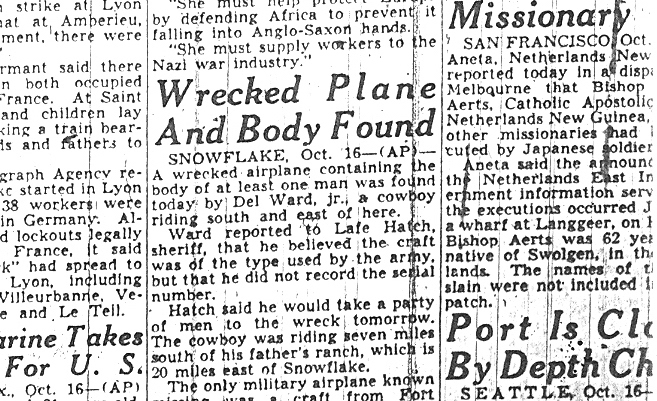 BT-15 wreck near Snowflake, AZ, on Octoner 10, 1942

Vultee BT-15 wreck between Show Low and Snowflake Arizona on October 10 1942
Lt. Burwell cleared Albuquerque, New Mexico at 0630, October 10, 1942, for Williams Field, contact clearance, 10,000 altitude direct.
He never arrived at Williams. A week later, the crashed airplane was located by a young man hunting deer. According to the AAF mishap report ,"The initial contact was made at an angle not to exceed ten degrees as there was no unusual gouging of earth at that point.The airplane turned over end for end and proceeded through the brush and over the rough and stony ground for a distance of approximately 150 yards. Throughout this length and extending over a width of about 50 yards, the area was scattered with fragments and broken parts." Lt. Burwell was the only occupant and he was fatally injured.
Small scattered debris remains at the crash site today.
Portion of the throttle quadrant.
More small scattered debris.
Copyright © 2002-2023 Chris McDoniel
All Rights Reserved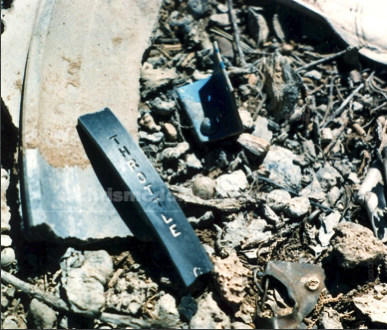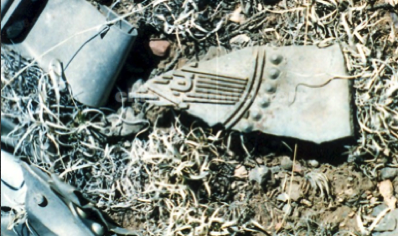 Broken portion of a rudder pedal with the word "Vultee" partially visible.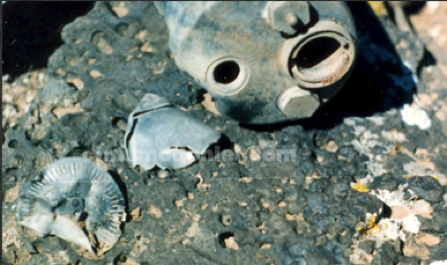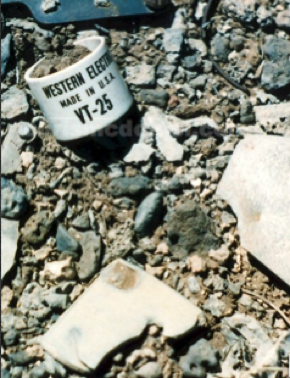 Western Electric bulb and other small debris.