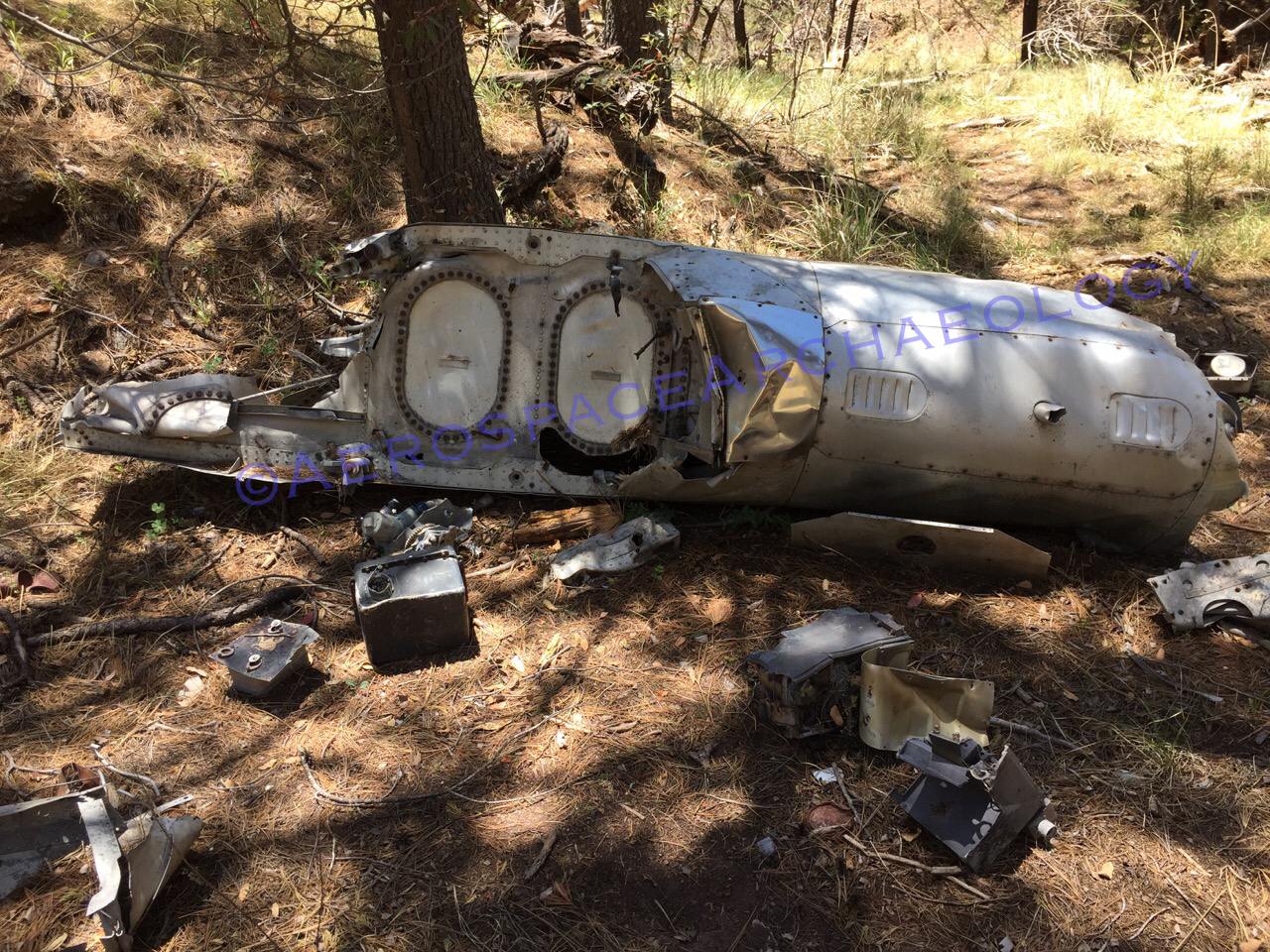 Drone, possibly Ryan Model 147 Firebee

Drone down in Huachuca Mountains
Drones have consistantly flown in and around southern Arizona for decades. There are target drones as well as reconnisance drone. Drones are also launched, and even recovered, in a variety of ways. Some drones are fried from a ground launch system. Others are launched form aircraft. Some drones were recovered inflight by a helicopter. So what's the history of this drone? Not sure. I was unable to locating a serial number for the drone. Besides, even if I did, the military didn't track drone serial numbers like aircraft serial numbers.
Thanks to Rod R for guiding me in to the site.
Davis-Monthan C-130 with drone under wing.
Small amount of black and orange paint.
Copyright © 2002-2023 Chris McDoniel
All Rights Reserved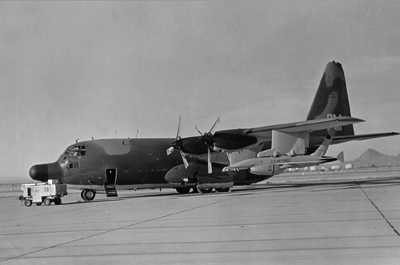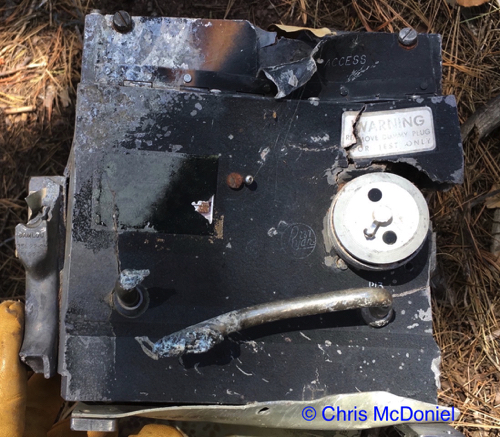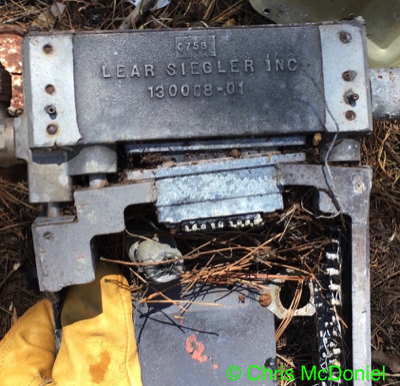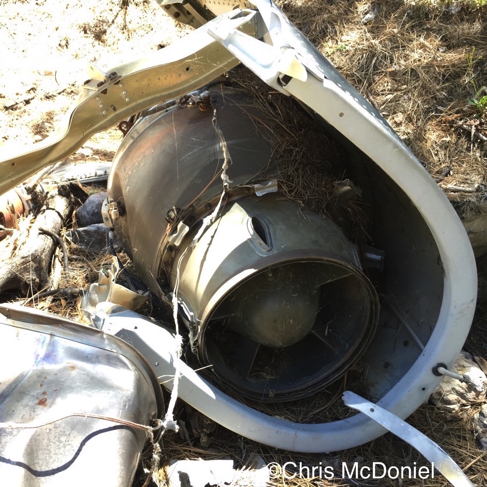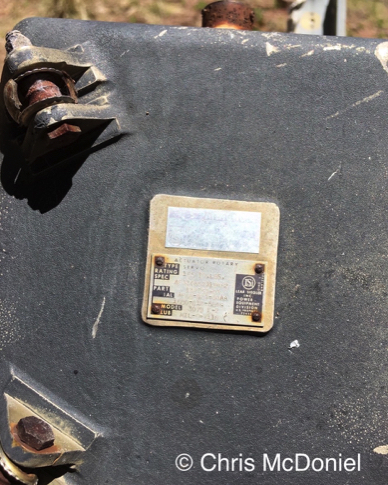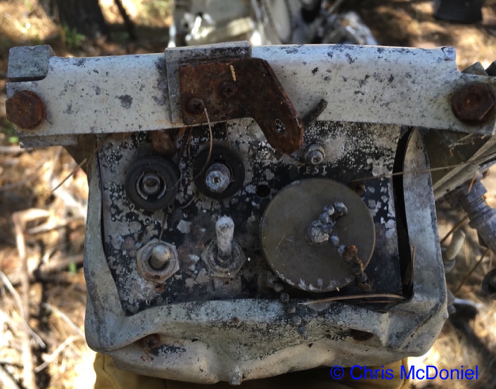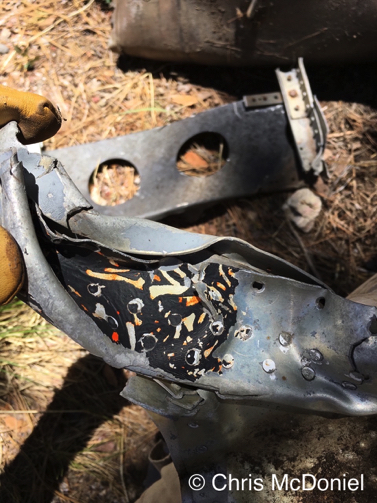 Data plate saying, "Actuator Rotary Servo."
Panel of some kind with a partially burned handle. There's also a stamp "Ryan 237."