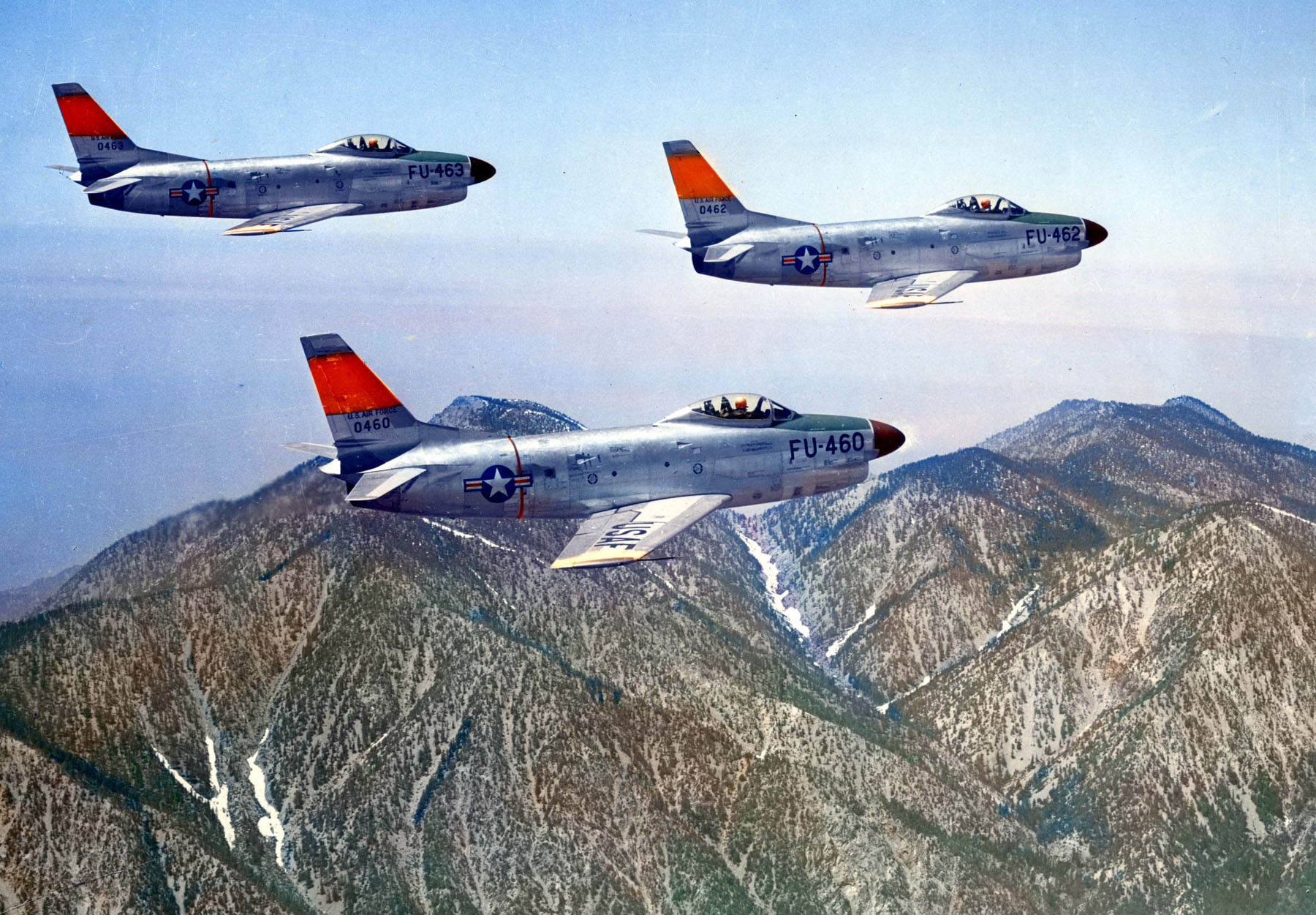 F-86D 52-3623 crash 15 miles NE of Tucson AZ on July 8 1957

F-86D 52-3623 crash 15 miles northeast of Tucson in Catalina Mountains on July 8 1957
Two F-86s from Davis-Monthan's 15th Fighter Interceptor Squadron collided over the Catalina Mountains.  Both pilots successfully bailed out. F-86D, 52-3623, crashed into the Catalina Mountains, Tucson, AZ.  Much of this debris is located off the Butterfly Trail.
The other F-86 righted itself after the pilot bailed out and flew east until it ran out of fuel and crashed in New Mexico.
F-86D-41NA, s/n 52-3623, 1st Lt. Gerrit H. Van Vliet  (Gary Van Vliet)
F-86D-41NA, s/n 52-3605, 1st Lt. Joseph James Onate
Fuselage with part of the insignia still visible. Unfortunately, somebody removed this part.
Engine in the bottom of a drainage.
Above and below are two photos of a wing taken approximately 20 years apart. In the top photo, you can still make out a portion of the letters USAF. In the photo below, you can still make out "US," but it's faded over time.
Copyright © 2002-2023 Chris McDoniel
All Rights Reserved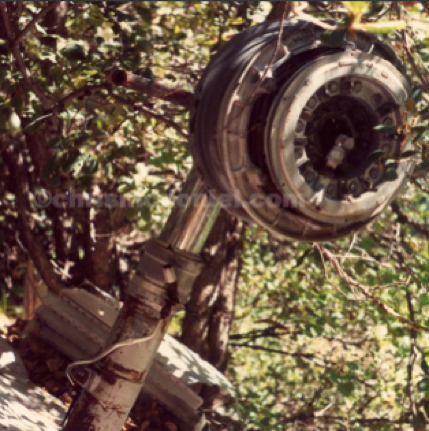 Landing gear still attached to the wing.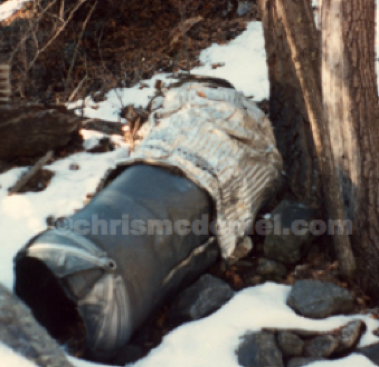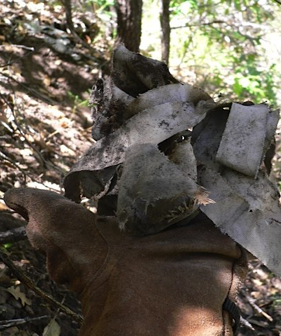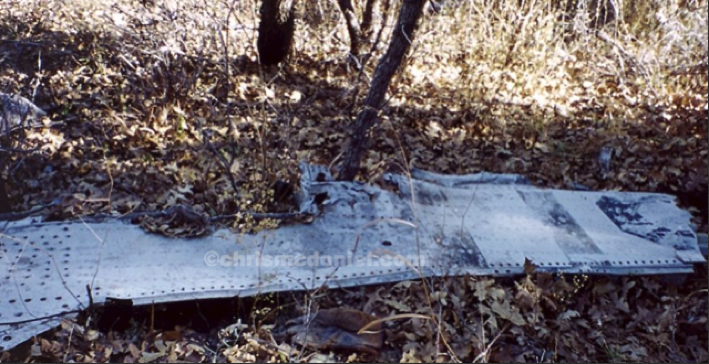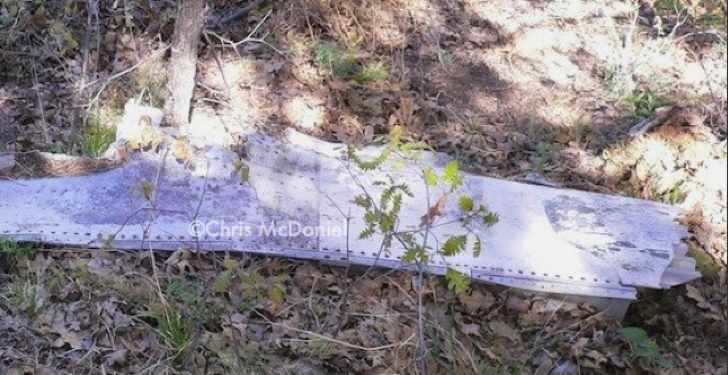 Well, you made it this far down the page, you might as well check out this quick video I did about the crash.