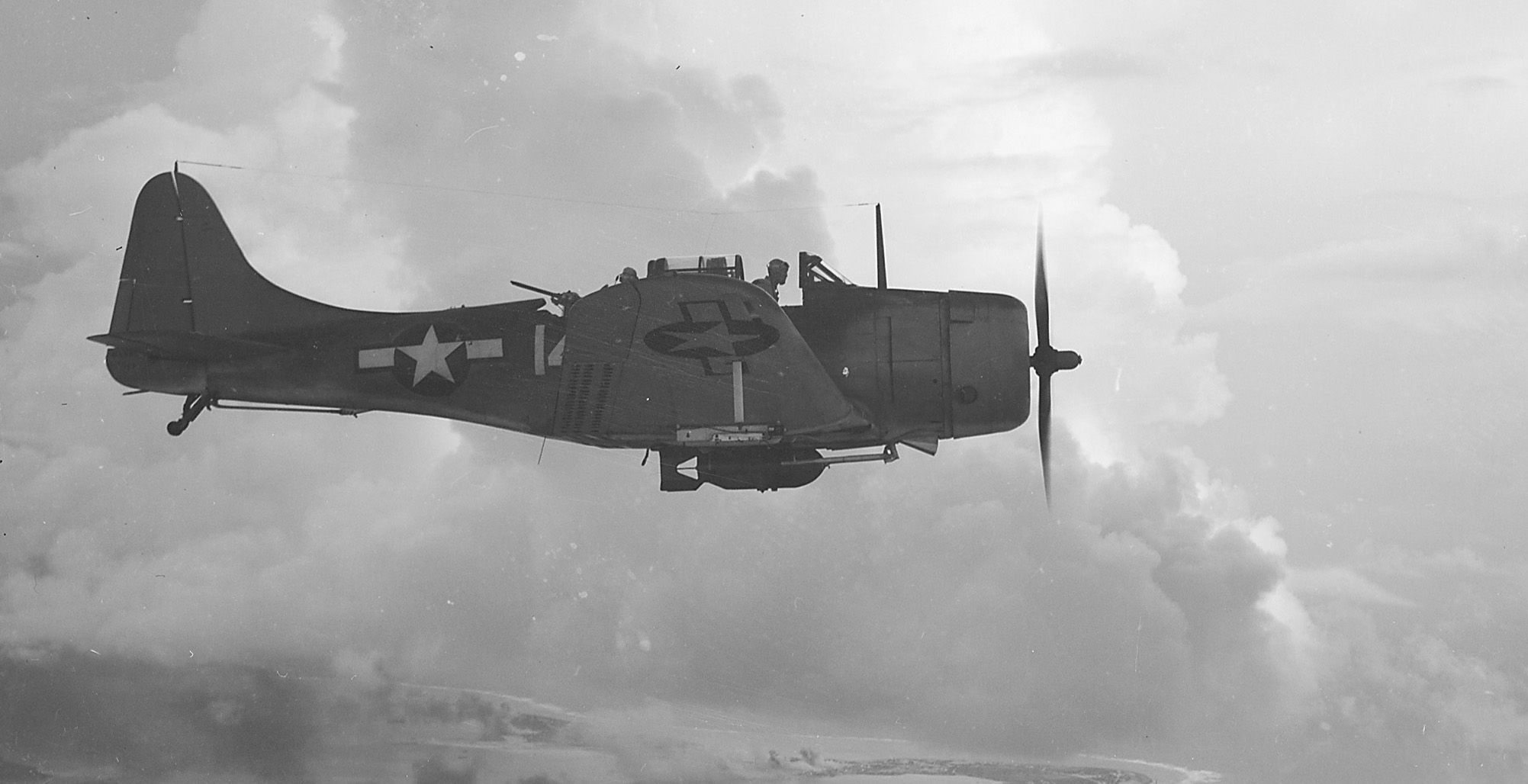 SBD-3, BuNo 06630, crash in SE, Arizona, on September 10, 1942

Douglas Dauntless Dive Bomber crash near Fort Bowie in southeastern, Arizona, on September 10, 1942
September 10, 1942, Ensign James F. Eakins Jr, took off on a ferry flight from Davis-Monthan Army Air Field to Biggs Field, El Paso.  Eakins and a group of planes were ultimately flying to Norfolk, Virginia. 
Overcast conditions were encountered over eastern Cochise County. Eakins became separated from the flight of planes and was last seen banking to the south. The other pilots attempted to contact Eakins, but were unsuccessful since the storms in the area created heavy static on the radio. 
With Eakins missing, a search party went to work. For almost two weeks, there was no trace of Eakins.  Finally, on September 22, 1942, Curtis C. Cooper of El Coronado Ranch in Turkey Creek, located wreckage near Apache Pass.
Boeing B-17G at the National Museum of the United States Air Force. (U.S. Air Force photo)
Panel or radio from the SBD.
Wreckage partially buried in a pasture.
Hillside with scattered debris. This photo was taken approximately 1989.
Copyright © 2002-2023 Chris McDoniel
All Rights Reserved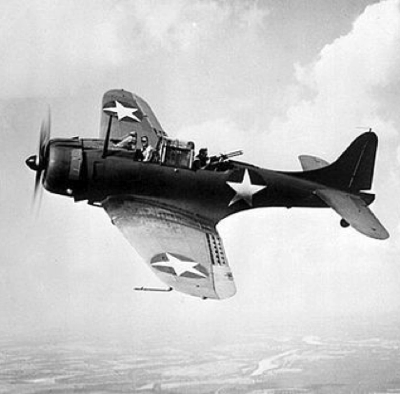 Another view of a Douglas Dauntless SBD Dive Bomber.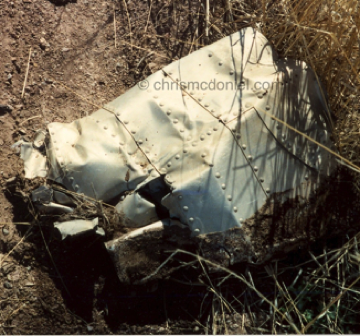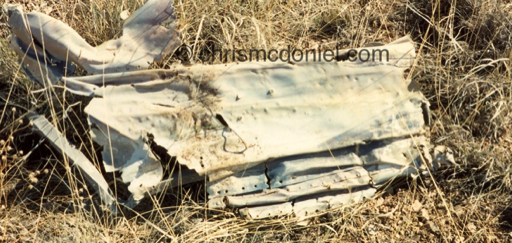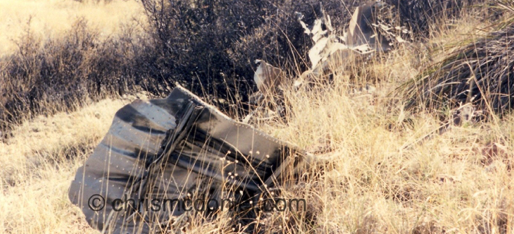 Portion of a wing or possibly the fuselage.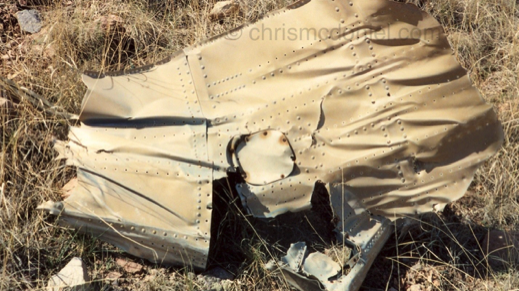 This part still retained some of the original paint.