U-2A 56-6712, Article 379, crash near I-10 and Wilmot,
Tucson, Arizona
U-2 crash south of Tucson, Arizona
U-2A 56-6712, ARTICLE 379, CRASH SE OF TUCSON, ARIZONA
After about 24 trips into the area, I finally stumbled upon very very small debris. Until somebody proves me wrong, I'm thinking this is the elusive U-2 in the area of Wilmot and I-10.
On December 18, 1964, Fermosa (now commonly called Taiwan) pilot Captain Shi-Hi Sheng took off from Davis-Monthan on a high altitude reconnaissance flight. The pilot encountered bad weather around 10,000 feet. Unable to control the plane, he successfully bailed out of the U-2. The "LO" on a few pieces makes me think this is the U-2. No other Lockheed plane crashed in the vicinity.
Holding on to one of the bigger piece. Appears to have black and white paint.
A larger piece of aluminum with some kind of fabric
"LO" fragment - it's there, just very hard to read. Again, Lockheed Burbank facility?
Honeycomb material (possible radar absorbing material). Lockheed U-2's would have had this type of material.
Small scattered debris including more honeycomb material.
Copyright © 2002-2023 Chris McDoniel
All Rights Reserved
Small parts with a few letters/numbers.  Photo taken with parts resting on my knee (The horizontal lines are the threads of my pants.) Not sure if all of these are aerospace related.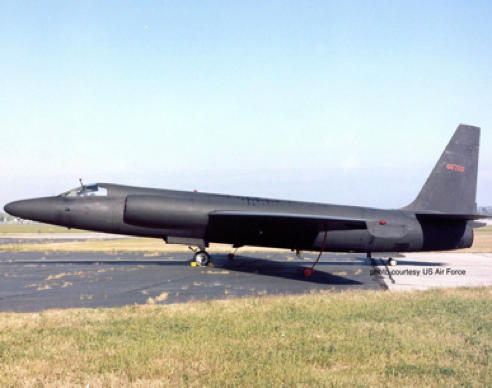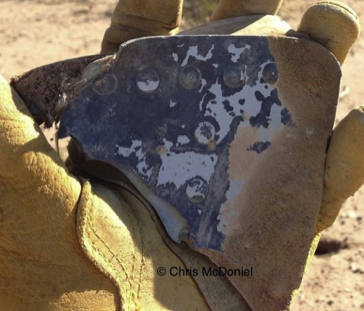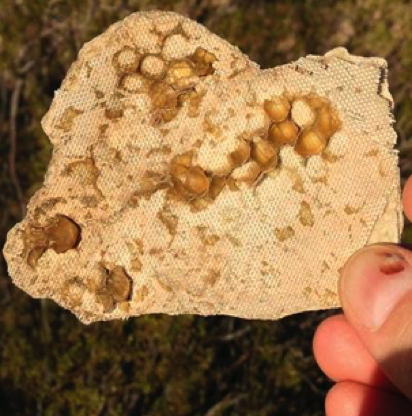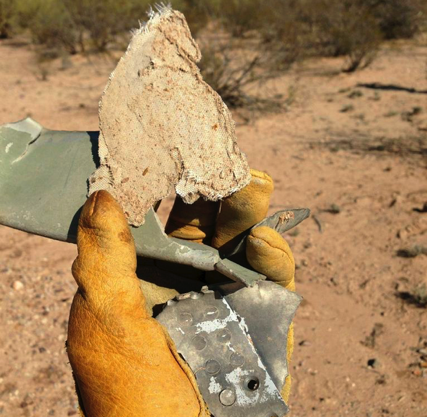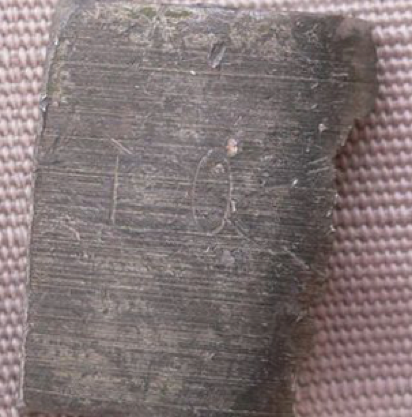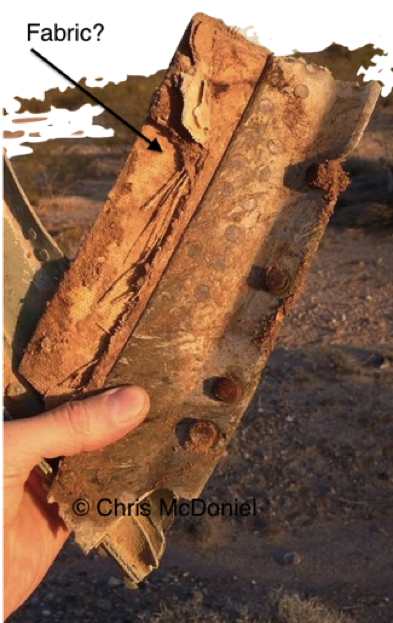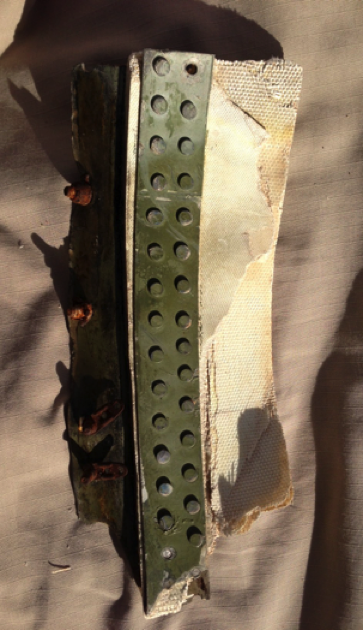 To the left and right are two views of the same part. I cleaned this one up a little bit. I showed this piece to a U-2 pilot. He thought it might be a part from the frame engine seal located between the front and aft section of the aircraft.