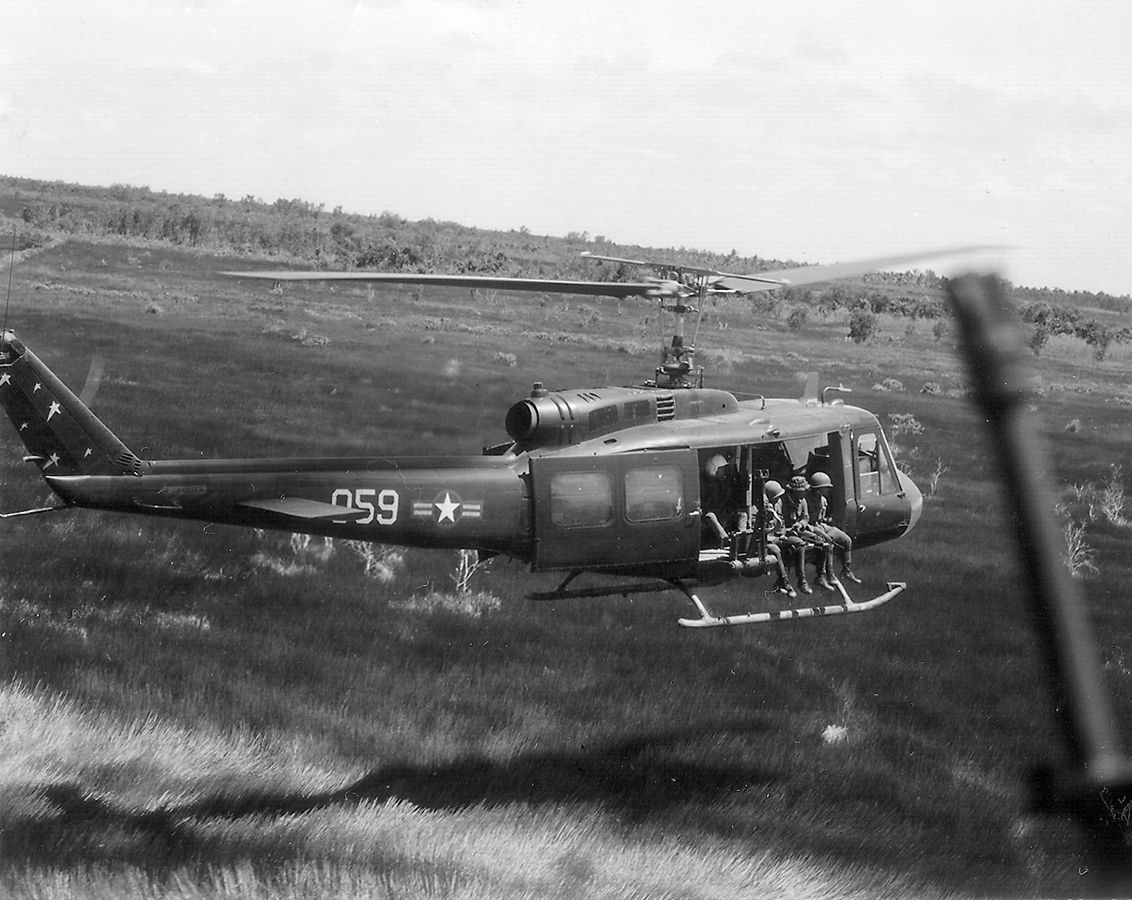 UH-1D 66-0952 crash south of Tucson on APRIL 26, 1967

UH-1D S/N 66-0952 HUEY CRASH IN SANTA RITA MOUNTAINS, TUCSON, APRIL 26, 1967
Particpating in Project Cloud Gap, Bell UH-1D 66-0952 took off form Libby Army Air Field, Fort Huachuca, Arizona, on April 26, 1967, at approximately 0730 with 10 men onboard.
This story begins during the Cold War when in 1963 the United States Department of Defense and the Arms Control and Disarmament Agency developed Project Cloud Gap. An Atomic Energy Commission document indicates Project Cloud Gap was, "jointly financed and manned by the Department of Defense and the Arms Control and Disarmament Agency. The function of CLOUD GAP was to carry out field exercises, using both military personnel and civilian technicians, to test the feasibility of theoretical arms control and disarmament measures."
On the morning of April 26, 1967, the helicopter flew to the Santa Rita Mountains to inspect a couple of target sites. The first area to inspect was Site 30. Various targets were inspected at Site 30 and then the team flew over to Site 59, Greaterville junction, and searched for more target items. After inspecting Site 59, the helicopter flew to Site 69. As the Huey approached Site 69, the RPM on the rotor dropped. The pilot initiated a go around, but the helicopter continued to descend. As the helicopter descended, the main rotor struck a metal pole next to a bench mark. Upon impact, the helicopter pitched up and fell down the west side of a steep ridge.  The tail boom broke off. The helicopter rolled down the hill about seven times, rupturing fuel cells, ending up on it's skids, and a fire broke out. The mishap repot indicates five fatalities. However, one page of the mishap report indicates a sixth casuality.
Thanks to Dan D for his assistance researching this crash site.
Four men survived:
Army Sp. 4 Eddie L. Nichols
Air Force Captain William C Emmert
Army CWO Gary N. Watson
Army CWO Robert W. McMullan
Six men died in the crash:
George G. Bendik
Robert W. Forbes Jr.
Phillip R. O'Connell
Nicholas J. Ciccarelli
Robert G. Wilson
Julian W. Johnson
One of the small peaks near the crash site.
Burn area where the Huey came to rest.
Plexiglass from the canopy or windscreen.
Interesting part with writing.
Adjustment knob from the Huey, "To Extend Pedals Push Down And Turn."
Copyright © 2002-2023 Chris McDoniel
All Rights Reserved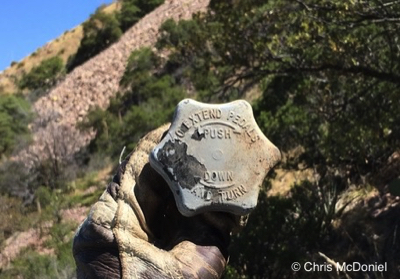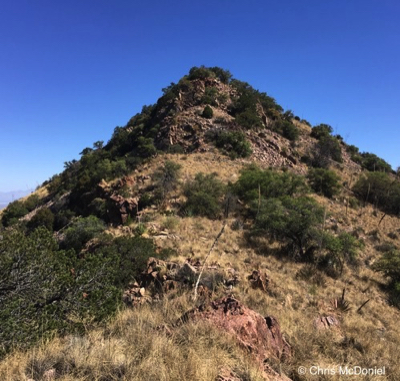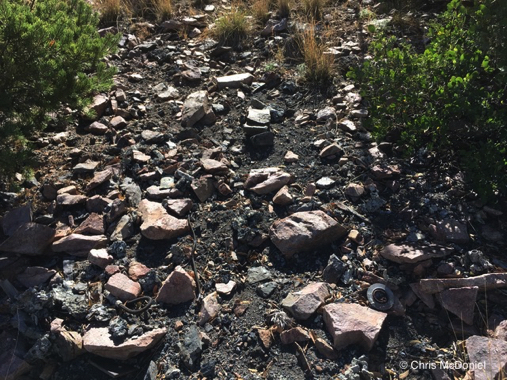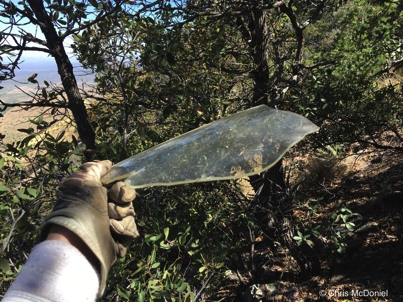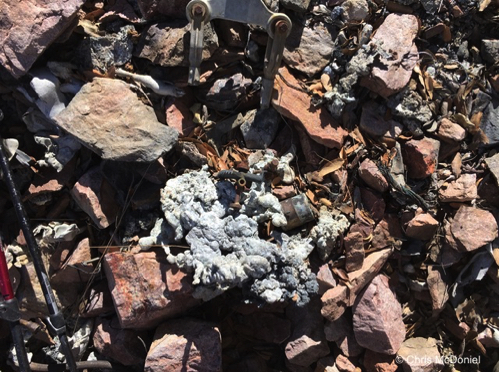 Melted aluminum at the crash site.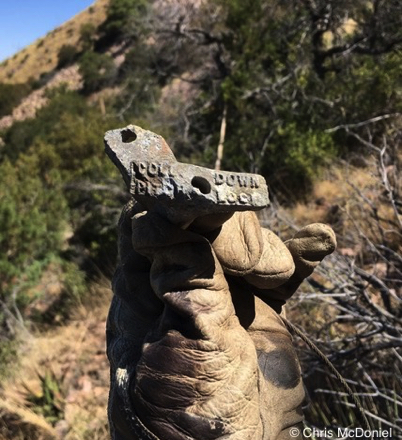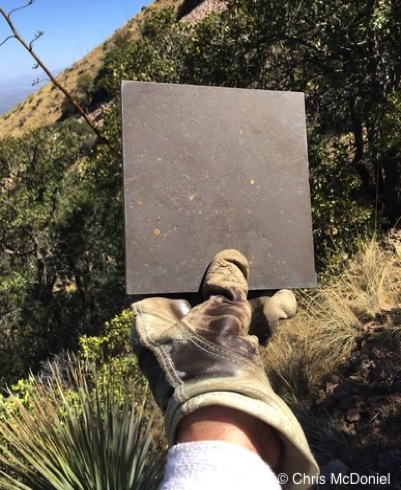 Not sure if this was armor protection on the Huey or something else, but there were a lot of these pieces scattered on the hill side.
If you scrolled down this far, you might as well watch a quick video I did on the crash.